Updated 6.14.16
If you need online 401k help, you have come to the right place. We can help set up & maintain a retirement plan for you and your employees. If you need a new plan, or need more help than your current provider is offering, schedule a consultation here.
Read more about some common retirement challenges below.
Two challenges loom for workers considering retirement – paying for medical care and making ends meet with sufficient retirement income. Medical benefits are typically provided by insurance; whether Medicare or private insurance. But there is no such thing as retirement insurance. Yes, there are some pensions left, and of course Social Security but nothing guarantees that you will have a comfortable retirement.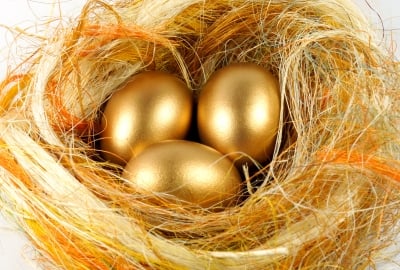 A comfortable retirement depends on something most of us are not very good at: Saving! The vehicle that we have in America to help us save is our 401(k) plan. So here is some 401(k) advice . . . start saving today. If you are already saving, see if you can save more. Sure times are tough, but that dollar you spend today may end up costing you 3 or 4 or 5 dollars in reduced retirement savings.
The amount you save in your 401(k) plan is the most important component to a healthy retirement. The amount you put in each year, and the length of time you save are far more important factors than anything else. Investment professionals tout their 401(k) advice about how to
allocate the funds in your account, and there is a lot of talk about fees being charged to investments in plans. It doesn't matter what the allocation and fees are if you are not taking advantage of the plan by making regular deposits.
Only about 10% of people who retire have more than $500,000 saved. If that savings account can spin off 4% of income, that would be $20,000 per year. Is that enough to live on? It's too late to ask for 401(k) advice at that point in your life.
The amount you save is important, and the length of time that you save plays into that equation. If you start saving at age 25 and save for 40 years, you will be light years ahead of someone who waits until he is 35. And if you wait until you are 45 to save, you will likely have to work far longer than the person who started at 25 because you simply won't have enough to stop working. Start saving as soon as you can, and continue with every pay period – that is strong 401(k) advice.
When you leave a job to start another you should roll your 401(k) account over into an IRA or into your new company's plan. Accounts take time to mature and grow. If you take your account balance out in cash, you will be heavily taxed, and the time you spent saving will be lost.
Sure you can say you'll keep working, but what if you can't? What if your job is eliminated? What if you suffer a disability or get sick and can't continue to work? I would imagine that running out of financial resources at the same time you're struggling to improve your health would not be an easy thing to do.
My sincere hope for the people of America is that the majority takes this 401(k) advice and has a decent nest egg when they eventually retire. But the discipline doesn't stop there! Once you stop working you cannot afford making reckless decisions that might devastate your financial resources – you don't have any way to make up for those mistakes! Think twice (or three times) before you do any of the following after you've retired:
Build your "dream" home
Buy a second home
Loan money to family members
Write a big check to charity
No there isn't any insurance to guarantee a comfortable retirement. You might not plan to fail, but if you fail to plan for your future you may regret it. Consider this 401(k) advice because retirement readiness is up to you. Get online 401k help by requesting a consultation today.
Read Online 401k Help - Part 2
Online 401k Company - Retirement Plan Set up and Administration
Image courtesy of scottchan.