We are the online 401k company for retirement plan set up and administration.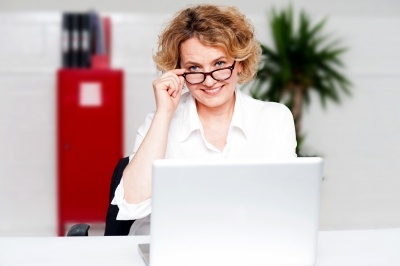 We set up many different types of retirement plans, whether you are looking for a Defined Benefit Plan, Cash Balance, ESOP, 457 Plan, 403b Plan, but find that most are interested in an online 401k. We are located in Sacramento California and service clients all over the U.S. We want to be your #1 Resource for retirement plan administration!
Having a TPA like Benefit Resources provides you a tremendous amount of protection that you might not otherwise have with a big national firm. And heaven knows that trying to do-it-yourself can lead to all kinds of trouble. Take a look at our blog post on the Dangers of a DIY Retirement Plan for some perspective on this.
Insider tip: some TPAs are still stuck in the paper-file age. What that translates to: if you are out an about (like on a vacation or a business trip) and need changes, or need to get files to your participants or HR manager quickly to say meet a deadline you forgot, it's going to be harder. Finding an online 401k company in today's world is essential.
Whether you're looking for the tax benefits of a plan, or to provide a savings vehicle for your employees so that they can take some control over their financial future, retirement plans are the way to go.
Need immediate help? Request online 401k help here.
STEP 1 – Find the right plan
If you don't currently have a plan, the first step is to identify the right plan for your company. We have several blog posts to help you with this important decision. What's the Best Pension Plan for you? and our Infographic on this topic walk you through some critical questions about how you may want to design your plan.
Our blog on How to set up a 401k plan takes you through five steps to get your plan started. We can walk you through each step, and provide you with plan design illustrations at no cost to help you make the best decision for your company.
STEP 2 – Plan document preparation
The plan document establishes the retirement plan trust to which contributions are deposited. Our blog on Starting a Retirement Plan and Retirement Plan Set up walk you through some of the plan design parameters that you will have to choose from.
Understand your role as Retirement Plan Fiduciary and as a Plan Trustee as part of this process so that there are no surprises along the way.
STEP 3 – Select your providers
As a Third Party Administrator, Benefit Resources, Inc. takes responsibility for the proper operations and administration of your plan. We will provide personalized and friendly support. Our fees are completely transparent. Providers vary greatly in the quality of services and plan design help that they offer. Our blog posts called The BRI Experience, and What you should Expect from your TPA outlines what makes our service special.
We are completely benefit-neutral, so you are free to invest your retirement money how you want, with whichever investment custodian you prefer. Don't be held hostage by a single mutual fund family if you don't want to. Our blog comparing National provider vs. BRI gives some insight to the advantages to this flexibility.
STEP 4 – Adopt and enroll
You have designed and signed your plan document and selected your investment provider. Now it's time to enroll your employees in the plan. To make your plan a success, having strong participation is important. See our infographic on the benefits of saving through a qualified retirement plan. We have one blog post on a sample enrollment meeting, and two blog posts will help you with enrollment procedures. Enrollment failures, and Automatic Enrollment cover the topic from all sides.
STEP 5 – Administration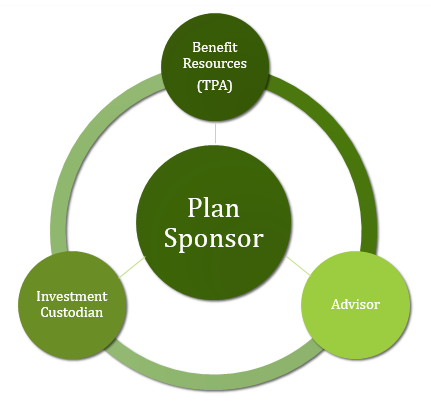 We have tools for you to learn your responsibilities as the plan sponsor. Check out our blog on 5 Best Practices, as well as our webinar on Plan Operations and become a quick expert!
Throughout the year you will be processing distributions and loan requests for participants in the plan. Our role as TPA is to review the vesting and eligibility for distributions to avoid problems, or money being paid inappropriately.
At the end of the year, we'll ask you for information about your employees and the deposits made to your plan. Check out our blog on Year end Planning so that you'll be ready to reply when the time comes.
As your TPA, we will perform the compliance tests, prepare financial statements, and draft the Form 5500 filing that must be submitted to the Department of Labor each year. Our blog on critical Due Dates for retirement plans is a helpful calendar for you to follow.
COMMUNICATIONS – There are a variety of notices to provide to the employees eligible for the plan. In addition to information about the Plan and Enrollment, certain plan features such as Safe Harbor, Automatic Enrollment, and default investments must be provided annually. At Benefit Resources, we provide assistance in preparing and reminding you about notices that are required.
HAPPY RETIREMENT!
The private retirement system provided by U. S. Tax law is working. But more small employers need to adopt a plan for their employees so that the majority of working people have the opportunity to save for their future. At Benefit Resources we want to make adopting and administering a plan easy for you. Whether you are in Northern California, or anywhere in the United States, we can help you through our innovative and high-tech solutions. If you are looking to set up a 401k online, need help with a plan problem, if you're looking for more help with your plan, or if you need a plan, we're the online 401k company! Request 401k help and one of our pension specialists will be in touch shortly. We'll make online 401k management easy.

Also Read: 401k Companies List - How to Start a 401k Plan