I'm often met with a blank stare when I tell people that my company provides Pension Administration services. Pension administration, I often tell my new acquaintance, is like being the accountant for a company's retirement plan. Accountant they understand!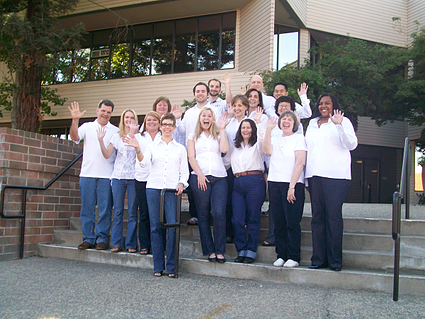 Pension administration has its own set of responsibilities for the plan, but our role is often confused with that of the investment advisor, or the company that provides recordkeeping for the plan because those companies are more visible to the plan participants.
The company that sponsors a retirement plan is called the Plan Administrator. At Benefit Resources we provide Third Party Administration (TPA) services to help the company with the administration of their plan. It doesn't matter if the plan is a traditional Defined Benefit pension plan, or a 401(k) plan, 403(b) plan or profit sharing plan – all retirement/pension plans need administration services.
5 STEPS TO SUCCESSFUL PENSION ADMINISTRATION
PLAN DESIGN
Whether using a prototype (pre-approved) document, or a custom designed document, the Plan that a company adopts should meet the needs of that company. The company's demographics, the type and amount of contributions that the company wants to make (if any), should be discussed up front. Eligibility provisions, timing of distributions, and what other features are to be provided in the plan should be outlined carefully and be fully understood before signing on the dotted line.
COMPLIANCE TESTING
Pension regulations are complex and ever changing. If the company sponsoring the plan does not have the expertise to understand and apply the regulations, then they are best served by hiring a TPA that they can trust to interpret those rules for them. As your pension administration firm, we perform a thorough check on your plan:
Who is eligible for the plan?
Were contributions posted correctly?
Were contributions within the allowable limits?
Confirm that there was no "discrimination" in contributions or eligibility.
Were participants paid out of the plan appropriately?
We will make sure that our clients' plans are following all of the necessary rules and regulations.
ACCOUNTING
A pension/retirement plan is a tax-exempt trust. We prepare a set of annual financial statements for the trust – Balance Sheet, and Income Statement. In order to prepare these financial statements we verify and validate all deposits and withdrawals. We compare the company's records to those of the recordkeeper to validate that there are no discrepancies or variations between the two sets of information. Having an independent review of the activity in the trust provides the company with an additional layer of protection and comfort.
TRANSACTION ASSISTANCE
A lot happens while a participant is the plan, but it all starts with enrollment, and ends with their distribution. We help our clients with:
Determining the date on which a new employee can enroll in the plan
Assist in processing loans, hardship withdrawals
Making corrective distributions to bring the plan into compliance
Calculating the amount due to the former spouse of a divorced participant
Calculate the vested benefit due to a retired or terminated participant
REPORTING
Retirement plans must provide to the government an annual report called a Form 5500. This filing is due 7-months after the end of the plan year. If a plan has more than 100 participants then audited financial statements need to be submitted with the Form 5500. Distributions paid to participants must be reported on a Form 1099R by January after the year the payment was made. As your Pension Administration partner we will help you meet all of these deadlines.
So in reality there is a lot more to Pension Administration than simply "accounting" and we love what we do. Is your TPA doing all of the things that we do? If you have concerns about any of the 5-steps of successful Pension Administration then we welcome you to contact us to see how we might be able to give you that extra layer of protection.