A TPA (Third Party Administrator 401k, 401k providers) is a firm is like any other service business – it's all about the relationships we have with our clients. Of course I want our clients to have confidence in our work and clear expectations about our service standard, but most of all I want them to enjoy the experience of working with us. It's important to know what you can and should expect when looking for a benefit administration company for your company retirement plan.
When you call Benefit Resources, you will speak with a human being. Our phone lines are manned from 8:30-5:00 every weekday - with national 401k providers you'll get phone trees and a different agent each time, who you'll have to explain the details to each time you call. With us, your plan's administrator is your primary point of contact. He or she knows your plan best and will be happy to discuss your plan with you or your plan participants.
Check out our Complete Guide to Choosing, Setting Up & Maintaining a Retirement Plan
This service standard provides you with consistency of message, a better understanding of the nuances of your plan, and support to answer your questions. If the person you are calling is unavailable, you will be given the option to leave them a voice mail or talk to a peer or supervisor of that person. Your message will be returned the same day or the next day.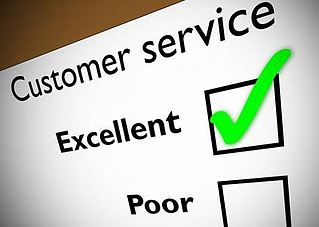 We perform most of our work at our computers, so your emails will be read, reviewed, and acted upon quickly. You won't have to wait days or weeks to have your questions or concerns addressed.
Some discussions warrant a face-to-face meeting. If a complex issue is being discussed, your plan's compliance testing needs to be reviewed, or you are introducing the plan to new employees, we can arrange to meet with you personally. You are the reason we are in business, so don't hesitate to let us know when we need to hang up the phone, discontinue the emails, and sit down together.
Our website is innovative and reliable. We have posted a glossary of terms to help you understand your plan better. We post articles that provide you with updates or introductions to new retirement plan concepts. The secure file transfer process allows us to exchange files with you and your advisors. It is intended to be an extension of the personal service that you get from us, so poke around and see what's new!
We prepare a customized cover letter with every report we send to you. These cover letters list what is enclosed, describe things that may be of interest to you, and give you Action Items to follow up on. Written correspondence is still important and crucial to delivery of our reports, and our cover letter format sets us apart in helping you understand the content and importance of what's included.
Benefit Administration Companies often claim to have a great service standard. At BRI we want to give you the ultimate service experience to make you glad you chose to work with and support your local Third Party Administrator - BRI. We focus on building our service skills routinely and talk about our customer-focused service model. Our service standard revolves around three major tenets:
Professionalism
Quality
Integrity
Our staff are routinely given educational and training opportunities so that they will be able to provide you with the best possible support for your plan. Our work is all done here on the premises so that we have the support and supervision of each other when we need it. We are developing staff through our internal training programs every year so that we can provide this same high-level service to our new clients as well as our existing clients.
I believe our service standard is why we have one of the strongest TPA firms in the country. We are committed to our trade, to each other, and most of all to our clients. What are you looking for in a Benefit Administration Company? Contact us, and let's talk about it!
You might also like:
Setting up a company retirement plan
5 Red Flags your Third Party Administrator (TPA) is not right for you