As one of many 401k providers, we offer retirement plan services. We are continually searching for ways to enhance our clients' experience. Business owners need proactive, efficient providers who will get the job done right. No one has time to pick up the pieces missed by a company they are paying to provide a service. We all want to be engaged, delighted, and surprised by our service providers. We offer all these things. One-of-a kind, personalized experiences.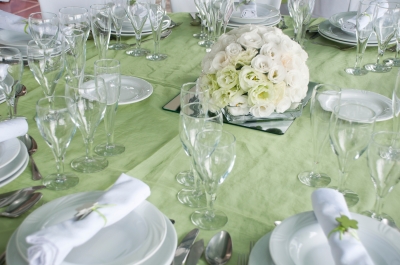 When you hire BRI you will find that the little details are what make the BRI experience more pleasant. It all starts with a personalized plan design consultant to customize your plan design to fit your specific needs. Our on-boarding team welcomes you; they finalize your plan documents, give you a personalized training on our secure website and administrative functions, then when they have completed the process, they will participate in a joint call with the certified administrator who will be working with you and your plan on an on-going basis. Since BRI is completely paperless, we can provide this customized tour through the set up and/or transfer of your retirement plan no matter where you are.
To try a taste of the BRI experience, enjoy a free half hour of consulting on us. See the difference between the run-of-the-mill TPA and BRI.

Retirement plan administration requires a great attention to detail. We check the data that is provided to us to confirm that it looks reasonable. We crossfoot and double check all of our work, and then a supervisor reviews it too. Your reports are delivered
to you via our secure website followed up by an email or call from your administrator that provides you with details about what has been posted, your action items, and an offer to go through all of the reports with you. We want to you enjoy your experience with us, and the more you understand about your plan, and how to read your plan's reports, the better you will understand and appreciate your plan.

There are a lot of options for our clients when it comes to retirement plan administration. Just as anyone can eat at a chain restaurant or a favorite neighborhood bistro, there are levels of service and quality among retirement plan providers. We know our customers by name, not by account number.

Our retirement plan services will make your job easier, so you can focus on what you do best. Our people are dedicated to their talent. Your plan becomes their plan, and they take ownership in making sure things are done right. BRI will save you and your people time in comparison to the big national providers. And you will have the comfort in knowing that the staff at BRI that administers your plan year after year will take responsibility for doing everything possible to help you succeed in your retirement goals. We can't do our job without you, and there is no such thing as a great plan without a great client. Don't get lost in the sea of 401k providers, choose BRI, we are the the provider that knows our clients by name.
Experience the BRI difference for yourself. Request Retirement Plan Services Today.
You might also like:
How to get a retirement plan set up
7 of the most common mistakes when setting up a retirement plan
5 Red Flags your Third Party Administrator (TPA) is not right for you
Image courtesy of artur84 / FreeDigitalPhotos.net