Looking for a 401k Plan Administrator or maybe pension consultants? You've come to the right place. We know retirement plans. We'll start with the very basics in this article, but feel free to skip ahead and request help on our contact page or click on any of the buttons you see within the article.
What Is A 401k Plan Administrator?
A 401(k) plan is a profit-sharing plan that allows for an employee to take money from his/her paycheck to be deposited to the plan. The plans are called 401(k) because this provision is outlined in Section 401(k) of the Internal Revenue Code. A 401k Plan Administrator will help you set up the plan and maintain it for you. We'll help you choose the right plan for your company, write the plan documents, perform annual work/testing on the plan to keep it compliant, make changes to the plan, etc.We are retirement consultants, but we are called a Third Party Administrator.

What to think about during plan set up
Recruit – Is a plan important for your recruiting efforts? Will your prospective employees be satisfied with a 401(k) deferral-only plan? Are your competitors offering more? Your industry may dictate what type of employer contribution your recruits expect.
Reward – Do you want a plan designed to reward your current employees? You can draft a plan around existing incentive programs.
Retain – There are certain plan provisions, such as a vesting schedule, that will provide your employees an incentive to stay with you.
Retire – It is important for business owners and employees to have an account balance that will help them retire comfortably. You want to start with this end in mind: if I want to have a certain balance at my retirement age, how much will I need to commit to saving each year to meet that goal? Perhaps you should consider a pension plan in addition to a profit-sharing plan to increase contributions.
401k Plan Administrator Responsibilities
We will:
Calculate contributions for each eligible Employee
Calculate maximum deductible employer contributions
Perform all mandatory compliance testing
Compare transactions processed by the retirement plan provider with client records
Reconcile Trust accounts and prepare financial statements
Prepare annual administrative reports
Prepare government filings: Form 5500 and related schedules
Prepare statements and Summary Annual Reports for Participants
Determine eligibility for participation
Determine Highly Compensated and Key Employee status
Prepare participant notices
You might also be interested in our post Third Party Administrator 401k - 401k Rules.
What other plan options are there?
There are multiple options available when choosing the retirement plan for your business. Choosing the right one for you is the first step to ensuring success.
Take a look at these related blog posts to get a more information on some of the options besides the standard 401k.
1. Safe Harbor 401k Plans - 9 Questions Answered
3. Starting an ESOP? ESOP FAQs
4. Best Retirement Plans For Small Business Owners
Hiring pension consultants or a 401k Plan Administrator is the first step to getting you plan set up. Like we mentioned above, we can help you choose the right plan, and will prepare a plan comparison so you can compare side by side the plan features, benefits and costs associated with each option. We can also take over the plan administration for businesses who already have a plan in place.
The fine print and your questions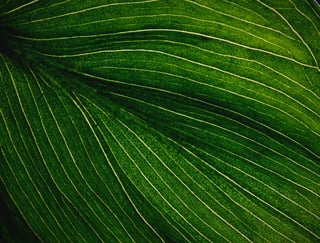 We understand that your time is valuable, and our desire is to make your job easy as possible in regards to your retirement plan. We can help you answer these important questions:
What should you take into consideration when starting a plan?
What does it really cost to maintain?
How can you offer a plan to your Employees without dedicating a significant amount of time working on it?
What type of plan is best for your company?
We want your business to succeed; we want you to grow and keep your star employees, while focusing on what is really important, Your Business! We can make it easy, let us take care of the regulations, the new legislation, and the notices to Participants!
At Benefit Resources, Inc., we pride ourselves in being the local solution for all your retirement plan needs.
With BRI You'll Get:
A plan that is customized for YOUR business.
Choices about your investment platform and advisor.
One point of contact, who knows your plan in and out. You will never get stuck in an automated phone tree!
A proactive Administrator ensuring you will be ready for all the important deadlines.
A partner who will work with your other professional advisors so that your plan will meet all of your goals.
A dedicated team focused on making your plan work for you.
BRI offers you the ability to focus on your business, (doing what you do best) while we handle the details of the retirement plan.