All Defined Contribution plan documents (including 401(k), Profit Sharing, and Money Purchase Plans) needed to be restated no later than April 30, 2016 to incorporate the language and provisions from the Pension Protection Act (PPA), and various other required amendments that took effect between 2007 and 2011. We had our clients' plans updated before the end of 2015. Below are the document restatement faqs. If you missed the deadline see our related post about what you can do to after the deadline passed. If you have thought of finding a new Third Party Administrator, now is the perfect time to make the switch. You need your plan document written correctly and tailored to your company needs.
Why does our Plan need to be Restated?
Approximately every six years, the IRS requires that plan documents be updated and resubmitted for review and approval. Benefit Resources has received approval on its updated master document, and now we are ready to assist our clients in meeting the restatement requirement to insure that your plan continues to maintain its tax-exempt status.
This updated PPA document should be kept along with fully executed copies of all Plan documents, amendments and restatements since the inception of the plan. If your plan is audited by the IRS or Department of Labor (DOL), they will ask to see signed plan documents and will review to make sure they are up to date for all required remedial amendments.
What is PPA?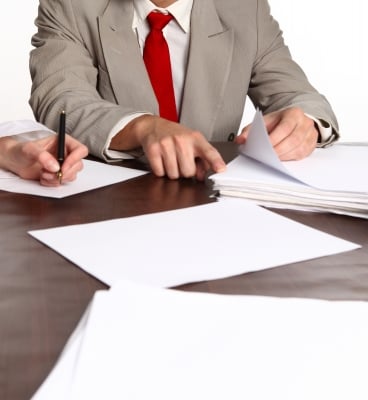 This "PPA Restatement" is named after the 2006 legislation passed by congress. Some highlights of Pension Protection Act of 2006 as it relates to retirement plans includes:
Automatic Enrollment provisions – Provides statutory authority for employers to enroll workers in 401(k) and 403(b) plans automatically;
Automatic Enrollment opt out – Allows automatic contributions to be returned to employees without tax penalties, if employee opts out of participation within 90 days;
Funding notifications – Expands disclosure that workers must receive about the performance of their pension plans;
Investment advice rules – Removes the conflict of interest for giving certain types of investment advice to participants in retirement accounts;
Contribution limits – Extends the 2001 tax act's contribution limits;
Qualified Default Investment Arrangements – Establishes safe harbor investments, also known as Qualified Default Investment Alternatives, to protect employers from liability of losses suffered by automatically enrolled employees.
In addition, the PPA documents will incorporate permanently the amendments that had been adopted for your previous (EGTRRA) document including:
Final 415 regulations
Pension Protection Act (PPA)
Heroes Earnings Assistance and Relief Tax Act (HEART)
Worker, Retiree, and Employer Recovery Act (WRERA)
Katrina Emergency Tax Relief Act of 2005 (KETRA)
GULF Opportunity Zone Act of 2005 (GOZone)
If you are looking for a new TPA, now is the time to make the switch. You need your plan document written correctly and tailored to your company needs. Contact us to get your plan re-designed to meet your needs as a part of the Restatement.
What is the timing for the PPA restatements?
All defined contribution plans needed to adopt PPA provisions no later than April 30, 2016. The timing of the restatement of your plan depends upon several factors, including but not limited to: the type of plan that you have, plan size, and the number of discretionary amendments adopted for your current document.
What if I miss the PPA restatement Deadline?
Failure to restate the document before the deadline can result in disqualification of the plan and/or significant penalties. It is important that you act promptly to review the new document, update our office regarding changes you would like to implement and that you sign the adoption page and return it to Benefit Resources when you receive it.
For more information on the PPA restatement process, please consult your plan administrator at Benefit Resources or visit www.irs.gov.
How Will the PPA Restatement Process Work?
The following steps will be taken in the Benefit Resources (BRI) restatement process.
Step 1: Upon receipt of payment, BRI will prepare and send a draft of your PPA document to review the document and finalize plan design selections;
Step 2: BRI will make any additional changes to the document and post a final PPA Plan Document to our secure web portal for signatures;
Step 3: Once the document is signed, BRI will provide a checklist with time-sensitive action items required to make the PPA document effective;
Step 4: PPA Document and applicable forms will be available on our web portal.
Can other provisions of our Plan be modified during the restatement process?
Yes. This is the perfect time to review your plan document and the operation of the plan to determine if any changes should be made at the time the document is restated. In order to be cost and time efficient, we recommend that you take this opportunity to contact us if you would like to consider changing any aspect of your plan – we may be able to make changes to your document that better meet your needs.
What BRI services are included with the PPA Restatement?
We are committed to helping you keep a healthy and successful retirement plan. As part of that commitment, all of the following services are included with our PPA restatement process for one fee:
Discuss and/or illustrate plan design alternatives that you would like to consider at this time;
Draft a customized PPA Document for your plan;
Conference call or meeting at our offices to review your draft document (up to one hour);
Complete your PPA Plan Packet (Adoption Agreement, Summary Plan Description (SPD), Basic Plan Document, Opinion Letter, Participation Agreement (if applicable));
Plan Administrator Packet (including action item checklist)
Prepare an updated PPA Participant Packet (cover letter, acknowledgement of receipt, SPD, Beneficiary Designation form, and plan notices (if applicable)
Where can I learn more about the PPA Restatement?

BRI held several training workshops to go over some of the opportunities available to Plan Sponsors with this PPA restatement process. View our PPA Webinar here!
Restatement time is the perfect time to make a TPA switch, have us write your new document to make sure you are getting the most out of your company retirement plan.
You might also like:
5 Red Flags your Third Party Administrator is not right for you
6 ways to save money on your company retirement plan
Photo courtesy of luigi diamanti / FreeDigitalPhotos.net